7 Benefits of Baby massage: In this article we will tell you about 7 Benefits of Baby Massage. Building a strong emotional and physical bond with your infant through massage is essential. It is also crucial for developing a variety of advantageous traits, including improving circulation, physical strength, helping them unwind and sleep well, and many other benefits of baby massage.
If you would like to learn more about newborn 7 benefits of baby massage, including how to perform it, when to begin, and its advantages, read the information in detail below.
7 Benefits of Baby Massage
1. Aids in promoting digestion and can help babies have better bowel movements
Baby may feel uneasy and upset due to digestive issues including gas and constipation. When you massage your baby properly, you may fast promote digestion and reduce gassiness, which will make your infant feel better. Studies have shown that giving a baby a regular massage can be quite effective in treating colic in newborns.(Click here to read our blog on how to soothe colicky babies)
2. Improves blood circulation
A thorough massage is extremely useful to your baby's growth and development and may also aid enhance blood flow to muscles. Your baby's blood flow can be increased and made to flow more freely by applying moderate strokes to the heart. When you want your infant to go asleep, though, massage them in the other direction—away from their heart—to help them unwind.
3. Encourages longer and better (we hope) sleep for the infant
A massage before bedtime can promote deeper sleep that lasts longer, leaving you and your baby feeling content and at ease. Softsens Calming Baby Massage Oil is packed with delicate organic oils, vitamin E, and a soft scent to calm your baby's skin and senses and promote restful sleep.
4. May quicken preterm infants' growth
According to studies, premature newborns can really benefit greatly from daily baby massage. It can speed up their weight gain and aid in their general development.
5. Aids in clearing congestion
An infant massage can help your baby feel better while they are sick by reducing chest and nasal congestion in addition to boosting immunity (which means fewer colds and coughs). To keep your baby warm and snug throughout the winter, you may also apply a baby massage oil every day.
6. makes bones stronger
Regular full-body massages can strengthen a baby's bones and muscles, improving mobility and motor abilities. Put a couple of drops of Softsens Calming Massage Oil on your palms and gently rub them together before massaging the infant from head to toe. This thin oil spreads smoothly over your baby's skin and absorbs quickly without leaving any greasy behind. It is the ideal newborn infant massage oil since it is made with moderate and delicate ingredients.
7. Promotes baby's comfort and sense of security
This regular skin-to-skin contact not only makes your youngster feel comfortable and secure but also strengthens the link between parents and children. A soothing newborn massage encourages the production of feel-good hormones, which lifts your baby's spirits. It is a fantastic calming technique that helps lessen babies' anxiety and crankiness. Additionally, it aids in easing newborns' teething pain discomfort. Baby massage has a lot of advantages. However, these are the top 7 benefits of baby massage.
When should you begin massaging a baby?
Although the degree and type of baby massage must change as the baby grows, it can be claimed that the best time to begin is immediately after birth.
As soon as the baby is brought home, it is advisable for parents to begin practicing a gentle touch with the baby. Practice softly stroking their limbs and other parts of their body such as their back and chest with your fingertips. Avoid touching or massaging the region near their bellies in order to not interfere with the umbilical stump. Also, learn how to change diapers while taking care of the umbilical stump for 7 Benefits of Baby Massage.
It is important to adjust the time of the baby's daily massage in accordance with their mood when it comes to the best time. It will initially be a modest problem to choose the proper pressure for the infant massage based on their pleasant mood. The baby must be peaceful and comfortable during their massage.
How do you massage a baby?
Massage for newborn babies must always be performed meticulously and with the utmost gentleness. When massaging a newborn infant, it's crucial to employ the proper techniques, materials, positions, and pressure.
Start by sitting down on your bed or a clean, carpeted surface with a fresh towel spread out in front of you. Make sure the environment is free of harsh lights because they can startle your infant and make them uncomfortable. Make an effort to create a gentle and cozy environment. After that, carefully undress the infant while having them laid out on the towel in front of you 7 benefits of baby massage.
Always start out gently because your baby may object to your first few attempts at rubbing them. Since they are not used to human contact, it is advisable to practice "touch" with them once they are at home. As a result, they become more responsive and accepting of the process as a whole.
Baby massage oil
Your infant can acquire benefits of baby massage movement more quickly by being massaged. Sesame Oil, a component of mamaearth Soothing Massage Oil, aids in weight gain and muscular growth. Additionally, our infant massage oil contains sweet almond oil, which hydrates skin and is quickly absorbed. Additionally, it helps to restore dry skin and enhances skin tone. Your baby's skin is less likely to experience sun damage thanks to jojoba oil. The greatest way to show your baby you care is to massage him or her with our Made Safe Certified, 100% Natural Oil.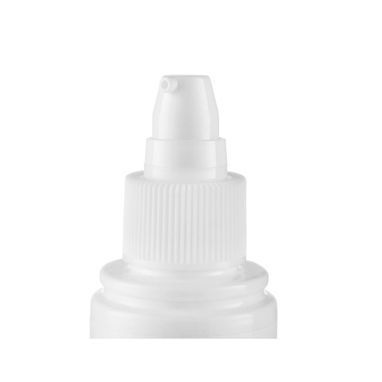 Conclusion:  Now we can understand 7 benefits of Baby massage has favorable impacts on neurological and neuromotor development, infant-parent connection, greater weight growth, lessened stress behavior, enhanced sleep, and stimulation of the circulatory and digestive systems. Improved skin condition (increased hydration and surface lipid content) and barrier function from oil-based massage lead to decreased trans-epidermal water loss, improved thermoregulation, and transcutaneous fatty acid absorption that improves nutrition and somatic growth. If done correctly, massage therapy is seen to be a safe treatment with no discernible negative consequences.
Refer Below reference for baby care: